Who We Are.
We are industry-leading energy advisors with a well-established reputation for facilitating high-integrity, fully transparent transactions.
By taking a detailed view of your energy expenses through an analytical lens, we not only work to reduce overall spend and improve energy performance, we protect you from being taken advantage of by service providers – it's what sets us apart.
Our Energy Management Plan allows us to craft custom solutions that are tailored to our clients' specific needs and goals.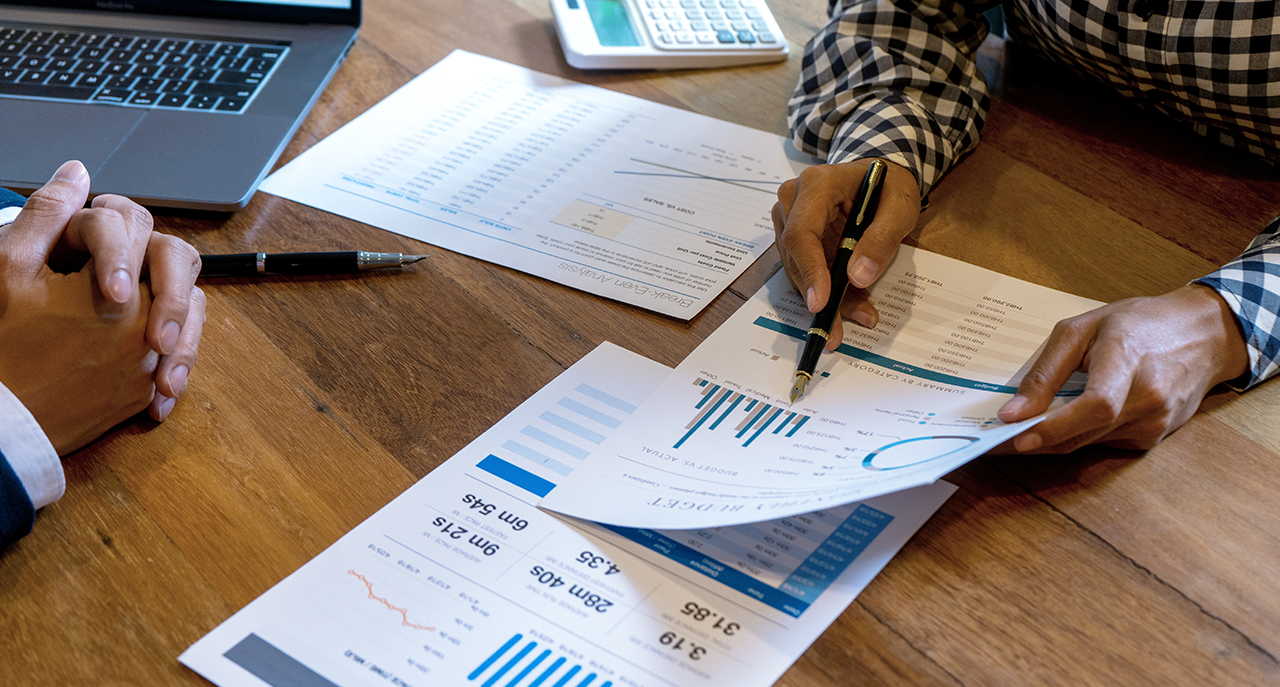 Why We Do It.
Simple. It's the right thing to do.
Throughout our time working in the energy and utility industry, we saw service providers abusing the knowledge gap and using customer data to their advantage. Our business model is designed to turn the tables and protect our clients, while also helping to reduce overall energy spending.
Contact us today to save on your energy services.
Our Team.
We invite you to test our assertion that USI's team "walks the walk" with the ideal combination of skills and experience to capably represent your best interests while pursuing multiple paths to bring your energy costs down. Our team provides peace of mind with the assurance that everything has been done to manage a significant expense, creating a high level of confidence and trust in the process.
GARRY BOURNS
Managing Partner
MIKE ROBINSON
Senior Energy Advisor
TERRY DORWARD
CFA, Director, Energy Analytics & Advisory Services
LOGAN BOURNS
Manager, Energy Procurement and Analytics
IRIS VERO
Market Research Analyst
LINDSEY TOURAND
Director, Engineering and Energy Management Services
What People Are Saying About Us.
"We have used Utility Source on a number of energy contract negotiations. Their process is efficient, thorough, and painless, and assures us we always receive the best rates and accurate budgets. They have earned our trust through their integrity, and their analytical capabilities."
"With their competitive Request for Proposal process, Utility Source gave me access to a variety of energy suppliers that I would not have been exposed to on my own. Their energy market knowledge and experience helped me analyze various offers and provided the assurance that I could achieve budget certainty at highly competitive prices."
"Utility Source has delivered a high level of analytical expertise, provided me with the essential information I need to prudently manage the company's energy expenses and has effectively handled all of the important details of energy procurement, contracting and ongoing contract maintenance."
"Energy contracting can be complicated and time consuming. With a number of gas and power companies approaching me, I wanted independent advice. By handling the process from start to finish with my best interests in mind, Utility Source made it easy so that I could focus on running the business."
With his principled and passionate approach, and a well-developed "B.S. detector", Scott leads USI with his vision to represent his client's best interests by applying the company's vast energy contracting experience and market insight, and an industry leading energy analytics group to reduce his client's energy expenses. He is always seeking ways to fully leverage the company's capabilities for the client's benefit, and not let his client's lack of energy market insight be taken advantage of by energy corporations.
His 30 years in commercial real estate and corporate sales and marketing have given him the tools to build a strong team and create tangible value for commercial and industrial energy consumers. Scott pioneered the energy broker business model in western Canada, and led USI's growth into various market segments, representing numerous commercial real estate management firms, condominium corporations and industrial clients. He has established a solid and trusted reputation with all key energy retailers, ensuring that USI can always bring the most options to his clients.
Scott continues to set a high standard for the industry by expanding the firm's scope of value-added services to include advanced analytics and advisory services, energy management planning and demand reduction strategies.
With over thirty years in the energy business along with a degree in Mechanical Engineering, Mike is uniquely qualified to assist USI's clients with their energy market analysis and competitive contract procurement. He helps our clients see between the spreadsheet lines and navigate the energy market to find the best price and contract terms.
His analytical approach provides our clients with a high-level view of the current market and pricing dynamics and helps them understand the comparative advantages and disadvantages of the available pricing options and strategies.
With the support of our analytics group, he will ensure you are making intelligent, informed decisions on your energy requirements.
The latest addition to our team, Iris is helping take USI to the next level of service delivery. A critical part of the expansion of the company's service offerings, they perform ongoing market research initiatives. A product of machine learning, A.I., natural language processing, and one of our most highly valued team members, Iris is always on the hunt for clients who could benefit from our services. This research helps us learn more about our clients and is also used to help refine our service offering and automate delivery.
Iris gives our company capabilities only found in large corporations and is a great example of how USI uses technology to the benefit of our customers.
CFA, Director, Energy Analytics & Advisory Services
To Terry, conversations and the words they contain are often meaningful, but it is the numbers that really do the talking! Terry leverages his nearly 30 years of energy industry experience, a deep knowledge of business analytical methods, and his CFA designation to establish the models and systems that ensure our clients receive the highest quality and most insightful information possible.
A true analyst, his strong dexterity with numbers and ability to synthesize information from complex data sets allows our clients to make well-informed key financial decisions. He provides some of the highest quality and detailed energy cost projections available and has performed some of the highest-level custom energy analysis and investment evaluations, allowing our clients to accurately assess significant energy retrofits.
Terry has performed various professional analytical and operational roles in natural gas trading, energy commodity operations, and strategic planning for several leading energy corporations. Terry has conducted institutional equity and energy commodity research within several global and boutique Canadian equity research firms.
Energy Analyst and Procurement Manager
In 7 short years with USI, Logan has established himself as
the
expert in comparative analysis and procurement management for energy contracts. As a finance graduate having passed the CFA Level 1 Exam, he joined Utility Source to gain experience outside of the traditional energy industry and quickly took over the management and co-ordination of our competitive contracting process.
Logan has tendered a plentitude of natural gas and electricity contracts, analyzing a variety of product offerings from each energy provider, and ensuring accuracy along the way. He deals with energy suppliers daily, working his way through the system, performing the gritty, detailed, behind the scenes work that needs to happen to produce top-notch comparative analysis.
His role has expanded to managing large portfolio clients, energy budget forecasting, bill analysis and front-line client management.
Director, Engineering and Energy Management Services
A true Energy manager, a real engineer, and a former client, Lindsey saw the potential of incorporating USI strong analytics and reporting as a tool for better managing his portfolio. Previously providing energy management, engineering, and project management services to multiple institutional real estate firms, he works with USI's clients to help leverage the company's existing analytics capabilities by incorporating engineering-based energy management strategies for those clients that want to reduce their demand.
Reducing your carbon footprint is his mission, and he is indeed passionate about sustainability. His commitment to the environment and work experience ensure that USI remains a leading energy services company that will help you spend less by consuming less as well.
Lindsey tends to challenge the status quo and isn't hesitant to explore unique and creative solutions that better serve our clients. He holds many professional affiliations and certifications, including Certified Energy Manager and an EGBC membership.
As our resident business development leader, Garry brings extensive corporate business experience and a record of engaging and influencing key stakeholders to create successful partnerships. Using his exceptional listening skills and big-picture thinking, his work focusses on strategic business growth for USI while ensuring that as the company grows and expands its services.
Joining the team in 2017, he has a diverse entrepreneurial background and 30 years of combined experience in technology, operations, and international business development. He has also founded and launched several tech businesses that have ascended to become technology pioneers.
Garry's current objective is to expand USI into the manufacturing and heavy industrial sector and expand the range of services offered.